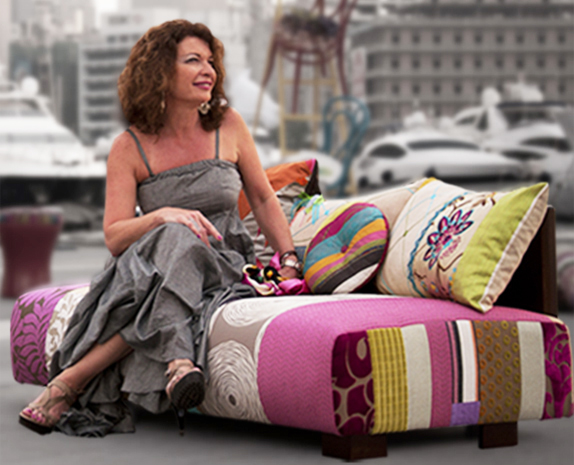 At Barjis, we understand that your home is the heart of your story. Our pieces are designed with you at the center of them, attuned to your vibe to organically embellish your space.
By blending the vintage with the contemporary, we offer what is one-of-a-kind, alive, and dynamic. Our Palestinian-Lebanese heritage influences our creations, introducing dimensions of culture and tradition to the beauty of your home. We love a good story, and we want to help you tell yours.
We have earned our reputation with our clients for reshaping spaces, whether through evolution or revolution, using our one-of-a-kind bespoke pieces. We are equally passionate about restoring older furniture, implementing design ideas that blend vintage with contemporary, giving delicate regard to the details of each. We work on projects of different scales, from smaller, private undertakings to medium scale commercial endeavors.
Our Products
Our design process is intimate. Every piece is made using fine textiles and accessories that are carefully selected from vendors all over the world. Our Palestinian embroidery is sourced from a collective of Palestinian women living in Lebanon's refugee camps, preserving the authenticity of the craft while also supporting the artisans. For comfort and durability, we use only top of the line upholstery fillings and frames. We want your gems to last for generations.
Testimonials
Barjis' furniture brought magic to my house. My custom made Arab majlis is everyone's favorite room. Hala created a unique one of a kind design that is truly a work of art. And so comfortable! Pleasure for the eyes and the body.

Barjis' work is utterly unique and added a vibrancy to my home. I have no regrets as everything is designed for utility, beauty and comfort. Touches of history and heritage enrich the aesthetic to not only give an atmosphere to a home, but a culture.

Going to Barjis for a new masterpiece has become an annual pilgrimage. Our story began with two poofs and two pillows, like distinct, colorful siblings in a family. The next year, I asked for a chair that radiates Palestine from every angle. The result was so glorious that I had to name it and throw a party in its honor.  The year after, I asked for pieces that I could transport with me to the USA, and Barjis obliged, transforming my living room. And so our conversation continues.  Each time, Hala delights with new color and texture combinations.

When I walked into Barjis, I knew I had a winning proposition and a vibrant environment with which to brighten my apartment. Barjis' intermingling of Palestinian textile with complementary color schemes works perfectly. Two, the team that I have gotten to know over the last year is equally full of spirit and welcome. In these heady times, it is nice to feel at home, understood and being made to feel like a top priority. On top of all that, the pieces that have been created at Barjis have worked and in collaboration with a wonderful family friend, a coexistent partnership of a willingness to work patiently and joyfully with their clients, clients who are we made to feel like part of a growing family.
Address:
Sadat Street, Khalid El Abdullah Building, Ras Beirut
Beirut, Lebanon
email:
[email protected]
Mobile:
+961 3210 348
Phone:
+961 1 350 933
For Your Order & Pricing:
Please email [email protected]
or call us on +961 3 210 348